SUMMARY: Aaron Ferguson began crafting his own form of organic rock music complete with uplifting lyrics and an overall positive vibe. He started playing music at a young age and experienced many career setbacks as he accepted God into his life 1995. In recent years, he created his label Sunshine Records to showcase great music for music fans worldwide.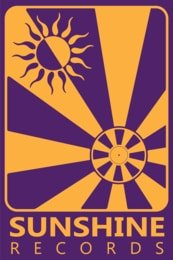 Aaron Ferguson represents a wide variety of individuals realizing the pros and cons of DIY music, he wrote his first song on piano at 9 and grew up listening to an eclectic array of music ranging from rock, country, American folk, marching band and even the occasional music soundtrack. All these influences prepared him for discovering the Grateful Dead in 1987, which prompted him to pursue a career in music. Ferguson believed he would receive his big break after flying to California to apply for a job with a prominent rock band only to be turned away at the door.
After the crushing defeat and a great deal of uncertainty for his musical future, Ferguson turned to God and became involved in the church life including attending Bible study and Bible colleges while also learning how to become a better guitarist/keyboardist. After moving to Hawaii, Ferguson began crafting more of his own music. He enjoyed a semi-successful solo career touring up and down the East coast following a move back to Pennsylvania. During this time he also received numerous degrees in the fields of electronic engineering, nanotechnology and business.
It wasn't until 2019 that Ferguson truly found his voice when he launched Sunshine Records LLC, which he promoted using a home recording and livestream studio. Under the direction of Chuck Leavell and Chick Corea learning piano and guitar respectively, Ferguson has been beefing up his individual chops.  Centered around his label is the idea of creativity and blending genres from all of the influences that solidified his passion for music.
Using his passion for music and with creative marketing, Ferguson is currently building hype for his music and the music of the artists on his label. For more information on the tour and to check out Ferguson's extensive catalog of songwriting credits at aaronferguson.com.