Audimute, maker of superior acoustic products for soundproofing needs, announced the launch of a redesigned affiliate program targeting the music industry. Offering a more lucrative and rewarding commission structure, affiliates will receive higher commissions, free products, and generous discounts.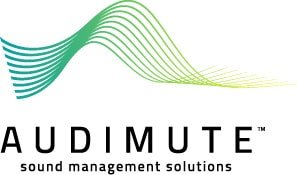 Audimute was created from the need to soundproof the room of Mitch Zlotnik, founder and CEO, while he played his drums. Through years of product development and innovation based on customer feedback and personal use, Audimute has created a wide variety of soundproofing solutions that lead the industry. Customers looking for items such as portable acoustic sheets, sound barriers (like Peacemaker®), isolation products, and drum accessories experienced the benefits of Mitch's ideas and Audimute's promise of value: solution driven advice by sound experts given freely, high-performance eco-friendly products, and unparalleled service.
For decades, people in the music industry have been using the same black foam egg crate panels for sound absorption. After over 10 years of research and development, Audimute created a unique sound absorption product with musicians in mind. To increase the awareness that a better alternative to traditional soundproofing exists, Audimute has partnered with influencers in the music industry to support the creators and their audience.
"Affiliates have played an important role to connect the needs of their audience with the right product," said Mitch Zlotnik, founder of Audimute. "We aim to grow our brand's leading products with world-class affiliates by offering a new structure that helps our affiliate partners become more successful."
Interested parties can fill out the contact form to apply at: https://www.audimute.com/affiliate
About Audimute
Audimute offers a wide variety of effective acoustic products for every use and budget that feature cutting-edge technology, environmentally conscious innovation, and quality craftsmanship. The product catalog is becoming the next generation of soundproofing solutions in the home, office, commercial spaces, studios, and more. Audimute products are shipped worldwide and can be purchased at audimute.com