SUMMARY: Valentine's Day is when we treat others. Self-Love Day gives us a reason to treat ourselves. And now there's an inspiring music video to help us do it, aptly titled "Love Yourself".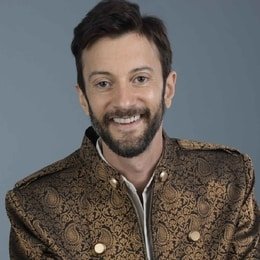 If you know someone who's feeling insecure, lonely, or unworthy, "Love Yourself" could be the antidote for their heart and soul. The new single came out just in time for Self-Love Day on February 13th, along with a heartwarming new music video.
According to author Brené Brown, we can only love others as much as we love ourselves. What's more, people who practice self-love tend to set boundaries when they're not treated well. With teen suicide rising, and families being torn apart by mental health issues, it's more important than ever to practice self-love.
"Love Yourself" was written by award-winning songwriter Trevor Justice and inspired by Stevie Wonder.
Trevor's new youtube video is a celebration of life and a reminder not to take yourself for granted. It's full of funny and vulnerable moments that'll tug at your heart. You'll also find the song on streaming platforms like Spotify, Apple Music and Pandora.
You can visit Trevor's official website to download free inspirational songs from his album "Soar Like an Eagle".
Trevor is a fiery performer whose pop melodies, gospel chord changes, and penetrating lyrics take fans on an emotional roller-coaster ride.
Aiming to "be the change he wants to see in the world," Trevor writes inspirational songs of hope to uplift people, protest songs to raise consciousness, and songs of healing to provide medicine for the soul.
In 2007, Trevor spent thousands of dollars flying to Nashville and recording demos. He played songs for dozens of music publishers. But after making the changes they suggested and recording new demos, none of them pitched his songs.
Instead of giving up, Trevor doubled down. He took out a home equity loan to fund more trips to Nashville. And it paid off…
In 2008, he was one of fourteen students handpicked to participate in Jeffrey Steele's prestigious songwriting boot camp (out of 100+ applicants). Steele is one of Nashville's best-known #1 hit songwriters.
Later that year, Trevor's song "Yes We Can" was recorded by country artist Weston Harvey. The music video, which celebrates civil rights victories, has since received over 50,000 views!
In 2009, Trevor's song "Gypsy" was nominated for a Positive Music Award and released on a compilation album with songs by Karen Drucker, Faith Rivera, and other famous New Thought artists. And in 2015, it won a My Hero award.
In 2010, Trevor's song "Something to Drink About" was picked up by record producer Jason Brawner, whose credits include The Voice and American Idol. The song was recorded by Kenna Nicole, one of Brawner's unsigned artists.
Over the next seven years, Trevor's main focus was growing VegHealth.com, the online school he founded. It helped thousands of students thrive on a plant-based diet. He sold VegHealth in 2017.
During those years (and to this day), Trevor has inspired congregations around the country with his songs about loving yourself, having faith, and going for your dreams.
He's also collaborated with professional songwriters, people whose songs have been recorded by the likes of Faith Hill, The Chicks, Lee Brice, Trace Adkins, Jason Aldean, and Bobby Womack.
In recent years, Trevor has been leading song circles and teaching his songs of healing to others. His healing chants help people heal from emotional trauma, let go of limiting beliefs, and cultivate gratitude.
In early 2021, Trevor released the provocative single "White Like You", aiming to open the eyes of white people who think all Americans have an equal shot.
Following his previous songs celebrating democracy, civil liberties, and environmental sustainability, this exposé of white privilege is his latest protest song.
Next on tap this year, Trevor plans to release several new music videos and a beautiful poster with lyrics to his songs of healing.