SUMMARY: New Zealand born singer/songwriter Anna Azerli showcases her unique singing talents and wide range of cultural experiences on "Come And Get It". The new album is her strongest release to date and gives a somber, yet energetic view of the world around us. It provides the perfect backdrop to a world landscape that is quite bleak at times but still full of light and hope in the eyes of many.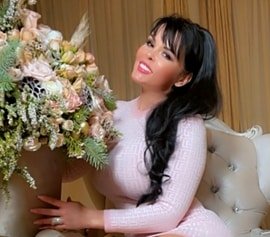 Originally from New Zealand but living in Germany for many of her formative years following the death of her parents, Anna Azerli began studying at the Accademia Teatro all Scala. During this time, she showed great aptitude for opera singing. Azerli went through one of the world's leading opera training programs followed by her first live performance at the La Scala, a world-renowned opera house in Milan, Italy. Following this performance, she worked with some of the most well-known performers in Europe including singing a duet with the legendary Italian Opera singer Andrea Bocelli.
With the modern day collapse of many opera houses during this time of global economic crisis, Azerli was prompted to explore her own musical avenues. In addition, working with different produces around the world has helped to give her music a poppier and more mainstream feel. Showcasing her five-octave range, her newest artistic iteration features lush vocals and upbeat music to create music with plenty of texture and personality. The result is sort of an experimental pop/opera sound. This includes an enigmatic yet infectious style of music able to captivate listeners, while showcasing her unique vocal talents.
"Come And Get It" was crafted with the help of some of the most unique genres of music. Classical and experimental elements are blended seamlessly into Azerli's music. Each track is brilliantly sung and engineered by Grammy-winning Hollywood producer Emile Ghantous, who brings his understanding of pop and classical music to the table to create a vivid music canvas. Azerli paints her haunting musical landscape on "Come And Get It", which seems a pivotal point in her career, as her and her team are currently working on a special music show in Las Vegas. as well as upcoming contract in Hollywood films.  Azerli has already appeared on the CW network show Big Stage. It will be there that listeners and viewers will get a chance to witness not only her powerful vocal talent, but the striking physical beauty of this classically trained singer.
Currently available on all digital music platforms as well as her official website, "Come And Get It" by Anna Azerli is a major step in her musical progression. This album brilliantly highlights her personal experiences as a journey through the artistic world. For more information on Anna Azerli, check out her Instagram or the Anna Azerli official website.