SUMMARY: Blending and bending the embodiments of country and southern rock, Pickleback Shine provides listeners with an exceptional musical experience that has been carefully crafted over the past 8 years. Based in Southern California, this emerging country band and their distinctive vibe has something for listeners of all ages and musical tastes. Their brand-new single "Count on That" represents a sound uniquely theirs and illustrates a band that is willing to deviate from the norm while still maintaining their country/southern rock roots.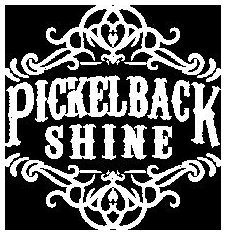 Based in Southern California, Pickleback Shine has been evolving their music since forming in 2010. The band is fronted by talented Louisiana native Justin Boudreax, whose Southern drawl is the perfect complement to the wide range of what is considered today's top 40 country rock. His unique singing style is passionate and straight forward and is further enhanced by co-lead singer Hilary Seleb's sultry harmonies as well as the smoky vocal tones of vocalist/guitarist Jason Soderlund.
"Count on That" was written to compliment "When the Morning Comes", both tributes to the Route 91 tragedy that took place in Las Vegas on October 1, 2017.
""Count on That" is simply a celebration and reminder that no matter what heartbreaks we experience in life, there's always a way forward through music" said lead vocalist and co-writer Justin Boudreaux. "Count on That" is layered with edgy vocal harmonies and melodies designed to captivate and move the listener. The track symbolizes the convictions of survival and healing while paying homage to those we lost that fateful night.
"Pickleback Shine seamlessly creates a musical experience that combines tradition with innovation.", said Terrance D. Schemansky, 3000 Records. Fans of country rock as well as those with a more traditional view of southern rock will appreciate the honesty of their music. Over the last eight years, the group has truly honed their chemistry and style both live, and in the studio." Since their debut album "Trouble on Ice", in April 2018 the band has enjoyed writing new material, performing and building their fan base around the country. In 2019, the band will release its second album of original music and looks forward to being on the road this summer.
Currently available on Spotify, iTunes, Amazon and other online music outlets, "Count on That" represents one of the best introductions on the evolution of country/southern rock music. For more information on Pickleback Shine and to check out their past releases, visit http://www.picklebackshine.com or follow their Facebook https://facebook.com/picklebackshine or Instagram page https://www.instagram.com/picklebackshineofficial.