SUMMARY: WormHoleDeath Records announced a new partnership with American heavy metal artists Low Gear. WormHoleDeath Records is distributed worldwide by Aural Music Group. Warner / Chappell Music administers its publishing division. Digital distribution / marketing is managed by The Orchard Inc. (Sony Music). Low Gear will be releasing their new album "Siktunes Redux" with WormHoleDeath Records in April 2022.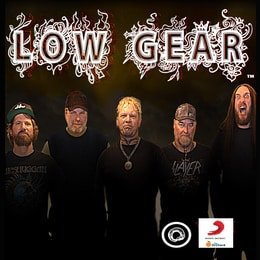 Switching between loud, explosive metal to progressive instrumentation, Low Gear provides listeners with a unique take on the metal genre. The band uses its instrumentation and timed rhetoric to create a certain mood that combines with groove metal elements present throughout. Siktunes Redux is a new production and recording of their 2000 debut album "Siktunes". The new album highlights the band's progression throughout their more than 20 years of musical iteration.
Formed in 1999, Low Gear have a career spanning more than 20-years during which they have been tuning their unique brand of heavy metal format flush with rich instrumentation and intense metal vocals. The result is a five-piece, limited edition, ensemble that heavy metal listeners everywhere enjoy. Hailing from Dallas, Texas, Low Gear is an internationally recognized band that captures the intricacies of the metal genre while providing a unique international perspective that will sound fresh to overseas listeners.
Originally formed in 1999 by drummer and sound engineer David Osbourn, the original members consisted of Minister Roach on vocals, Gotti on drums, Mucky on guitar, Sam I Am also on guitar and The Notorious Goat hammering out the bass. The American group reassembled in 2019 following a 10-year hiatus and re-recorded their seminal album with the newest recording technology at Soundbourn Studio in Midlothian, Texas.
Listeners can check out the early released tracks "Mexican Radio" and "Chemical Burn" on a variety of internet music sites, Spotify, iTunes, Apple Music, Amazon, Deezer, Pandora, iHeart Radio and on YouTube. Also be sure to keep tabs on the tour schedule and upcoming events for Low Gear on their official website or on their Facebook page. And be sure to check out the other amazing metal bands signed to WormHoleDeath Records.