SUMMARY: Singer/songwriter and Recording Artist Madi Simmons has long been a familiar face in the realm of independent soul and reggae. Having been on the road for 30+ years, he has been spreading his message of faith and love through his finely tuned brand of reggae, soul, and R&B. His latest album "My Love is Real" comprises some of his most complex tracks yet, while holding true to an old school sound reminiscent of retro blues and soul.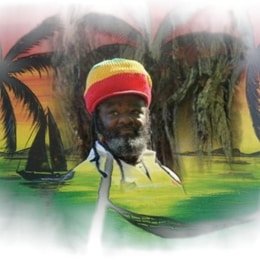 Featuring a wide range of vocal talents and the ability to blend a variety of different genres, Madi Simmons has cultivated a vast catalog of unique reggae and soul music. From humble beginnings as a composer, Simmons has been on the road sharing his story of his musical journey for more than 30 years. Having released a number of albums highlighting his lyrical ability and positive, uplifting lyrical content, Simmons released "My Love is Real" in June, 2021.
Using his life experiences and as a musician, Simmons has once again created a unique brand of soul that maintains its reggae roots and brings listeners to another realm of consciousness. From the sweeping guitar melodies and funk-based rhythm, "My Love is Real" gives listeners a fresh version of a sound reminiscent of Motown, which Simmons sites as one of his major influences.
Recorded in a home studio, "My Love is Real" is able to maintain a homegrown sound, yet is engineered and mastered to perfection using a combination of real instrumentation and studio elements. Despite the recent pandemic, Simmons has been working tirelessly to release press kits in Europe as in the United States and hopes that the new release will be perfectly timed with the hopeful return of live music. Until then, listeners can check out Madi Simmons on Soundcloud or listen to his live music performances on the Madi Simmons YouTube channel.