Mr. Debonair himself, Fuller French announces his album, "Champagne Rendezvous" releasing to all major streaming services May 31st. Yes, the world's most interesting man —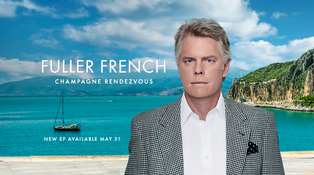 the man who has written piano concertos on the ukulele — has graced us with a full album of romantic adult contemporary piano playing and crooning. With songs like the titled "Champagne Rendezvous" featuring an intimate french conversation and "Leave a Key by the Door" with a more country boot-kicking vibe, listeners across a plethora of genres will be entranced by the incredible music and purely masculine voice of Fuller French. Elusive and mysterious, he is considered by fans an enigma. While in the day-to-day, French splits his time between the global markets of big business boss moves, he has used his moments of freedom to carve out a music career that relates the depth of man's soul.
French, who has a long history of creating yet-unpublicized multi-genre hits, only released his first album 'Something Wonderful' last year with apure jazz vibe that left the imagination on fire. This year he has hit us with a selection of songs that feature deep romantic confessions and a voice so immaculate, the angels imitate him.  Nations far and wide will remember May 31st famously as the day where in one united gesture the entire world swooned after listening to "Champagne Rendezvous." Pre-orders are available and include the chance of living vicariously through French himself.  Find "Champagne Rendezvous" on all music platforms including Apple, Tidal, Spotify, and iTunes – and don't forget to request to hear the most interesting man in the world at your local radio station!